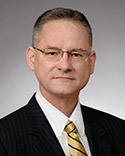 John H. Douglas
Special Counsel
John H. Douglas, a member of the California Bar since 1995, is a graduate of University of California Berkeley Law School, where he served on the Executive Board of its Moot Court.  Mr. Douglas attended Harvard College as an undergraduate, studying Economics and graduating cum laude with his B.A. in 1983.
Mr. Douglas worked in a number of capacities between college and law school, including a two-year stint as an Associate Consultant in the Boston office of Bain & Co. – where he was active in developing Bain's hospital consulting business – and almost five years subsequently working as a language instructor and technical editor in Kyoto, Japan, where he learned to read, write and speak Japanese.
After graduating from law school in 1995, Mr. Douglas joined Weissburg & Aronson, the country's leading health care law boutique at the time as an associate in its labor group.  Following the February 1, 1996 merger of Weissburg & Aronson and Foley & Lardner, Mr. Douglas continued practicing at Foley & Lardner LLP for the next seventeen years, the last eight as a partner. 
In 2013, Mr. Douglas founded Douglas Law Offices and also played a role in the strategic planning for Prometheus Partners.  As of January 1, 2015, Mr. Douglas has formally associated with Prometheus Partners in a "Special Counsel" capacity and now leads Prometheus Partners' labor and employment compliance and counseling practice.
Mr. Douglas' particular expertise is in counseling and advocating regarding traditional private and public sector labor law, employment law, wage and hour law and trade secret and competition law.  He has extensive experience working with executive and business clients in the medical, high technology, manufacturing, retail, education and service industry fields.  He regularly appears in both federal and state trial and appellate courts and before agencies such as the National Labor Relations Board, U.S. Department of Labor, the California Public Employment Relations Board and the California Department of Labor Standards Enforcement.  He has been lead counsel or first chair in over forty private labor arbitrations and administrative and court trials.
Mr. Douglas has also written extensively on labor and employment topics for a variety of publications, including the National Law Journal, Bloomberg Law Reports, the San Francisco and Los Angeles Daily Journals, the Berkeley Journal of Employment & Labor Law, Indian Gaming, Inside Health Law, Group Practice Journal, California Medicine, the Florida Bar Journal and Health Progress.
Mr. Douglas is a member of the Bar Association of San Francisco.  He was previously on the Board of Trustees of the Maitri Hospice in San Francisco and currently serves at Board Secretary for Bay Area Physicians for Human Rights.  Mr. Douglas also serves as General Counsel to RENDLE, a digital startup. 
In 2005, Mr. Douglas was named one of the Bay Area's "Best Lawyers in Appellate Practice" by Bay Area Lawyer Magazine.  He wrote the winning briefs for the employer in the California Supreme Court's landmark unanimous decision in Silo v. CHW Medical Foundation, 27 Cal.4th 1097 (2002).   More recently, in 2009, Mr. Douglas persuaded the D.C. Circuit Court of Appeals to effectively overrule nearly 30 years of NLRB precedent adverse to his client on the "perfectly clear" successor doctrine in S & F Market St. Healthcare LLC v. NLRB, 570 F.3d 354 (D.C. Cir. 2009).
Mr. Douglas' other published decisions include:
In re John Muir Health System – Concord Campus, 126 LA 257 (2009)
Wilbur v. Silgan Containers, 2008 WL 3863700 (E.D.Ca. 2008)
In re Mother's Cake & Cookies, 119 LA 507 (2004)
Stanford Hospital & Clinics v. NLRB, 370 F.3d 1210 (D.C. Cir. 2004)